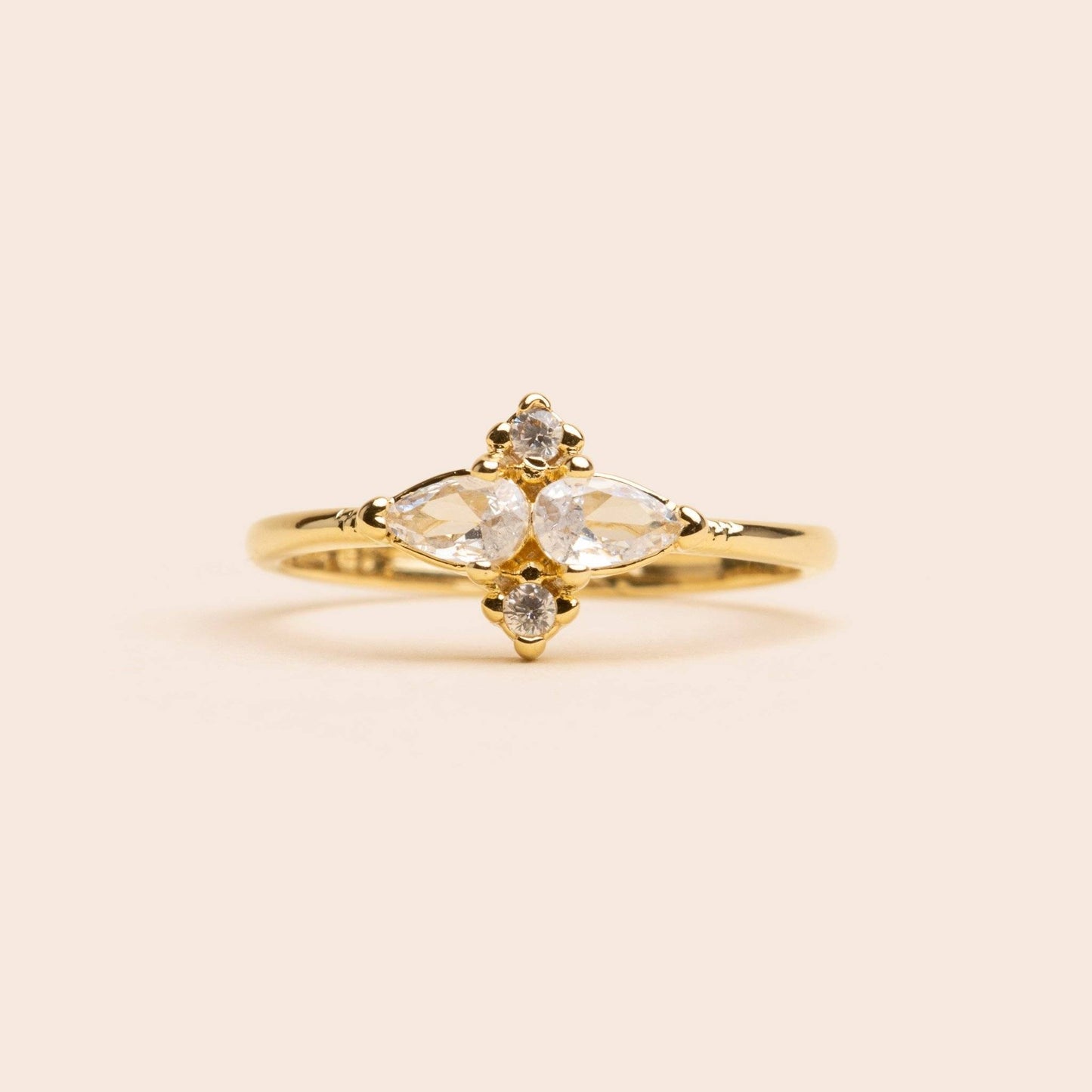 Gold Filled Rings: A Timeless Symbol of Elegance and Class
Hey there, I just wanted to talk about something that I think is super important and special - gold rings! I mean, who doesn't love a good piece of jewelry, right? But gold rings have been around for centuries, and they're not just any ordinary piece of jewelry, they represent love, commitment, and the circle of life. And let's be real, they just look so damn pretty on your finger.
Why Choose Gold Filled Rings

When it comes to gold rings, you want to make sure you're getting the real deal and that's why gold filled rings are the way to go. Unlike gold-plated rings, these babies are made with at least 5% gold, which means they're gonna last you a much longer time (literally). Gold Vermeil is also an option which go further into depth here Gold Vermeil: Your Quick Guide For Sucess!!
Now, you might be wondering what the heck karat weight means. Well, it's simply a measure of the gold's purity. 24-karat gold is the purest form, but it's too soft for jewelry so it's usually mixed with other metals to make it stronger. 18-karat gold is a popular choice because it strikes the perfect balance between beauty and durability.
Let's be real, solid gold rings can get pretty pricey. But what if I told you there's a way to get the look of solid gold without breaking the bank? Introducing gold filled rings!
Gold filled is a layer of solid gold that's been heat-bonded to a base metal. This creates a high-quality piece of jewelry that looks just like solid gold, but for a fraction of the price. And the best part? Gold filled jewelry is made to last. With proper care, it can last just as long as solid gold!
So, if you're looking for a high-quality, affordable alternative to solid gold, gold filled is the way to go. You can still have the look of real gold and rock it every day, without having to worry about it wearing down quickly. And because the gold layer is so thick, you don't have to worry about it tarnishing or fading over time.
So, if you want to make a statement with a beautiful piece of jewelry, but don't want to spend a ton of money, go for a gold filled ring. Your wallet will thank you!
How do I measure my ring size?

You can measure your ring size easily at home using just a piece of string, ruler, and a pen. For a more in depth guide please read further at How To Measure Your Ring Size.
Gold options: Yellow, White, and Rose Gold

And the options don't stop there! You've got yellow gold, white gold, and rose gold to choose from. Yellow gold is classic, white gold has a silver-like appearance (thanks to being mixed with nickel or palladium), and rose gold has a warm rosy hue (from being mixed with copper).
Gemlet's Gold Filled Rings Collection: