The Top Jewelry Trends for 2023: Make a Statement
How to stay ahead of the curve in 2023
---
As the new year approaches, it's time to start thinking about the latest jewelry trends and what you'll be wearing to complete your outfits. Whether you prefer dainty pieces or statement-making accessories, there is a jewelry trend for everyone in 2023. From chunky and bold pieces to permanent jewelry, pearl jewelry, gemstone bracelets, and more, this year is all about making a statement with your accessories.
The trend for chunky and bold jewelry is here to stay. Necklaces, bracelets, and earrings with large, eye-catching stones and intricate details are the perfect way to make a statement. These pieces can be dressed up or down, making them versatile for any occasion. When wearing chunky and bold jewelry, it's best to keep the rest of your outfit simple so the jewelry can take center stage. Check out one of our blog posts on chunky and bold jewelry!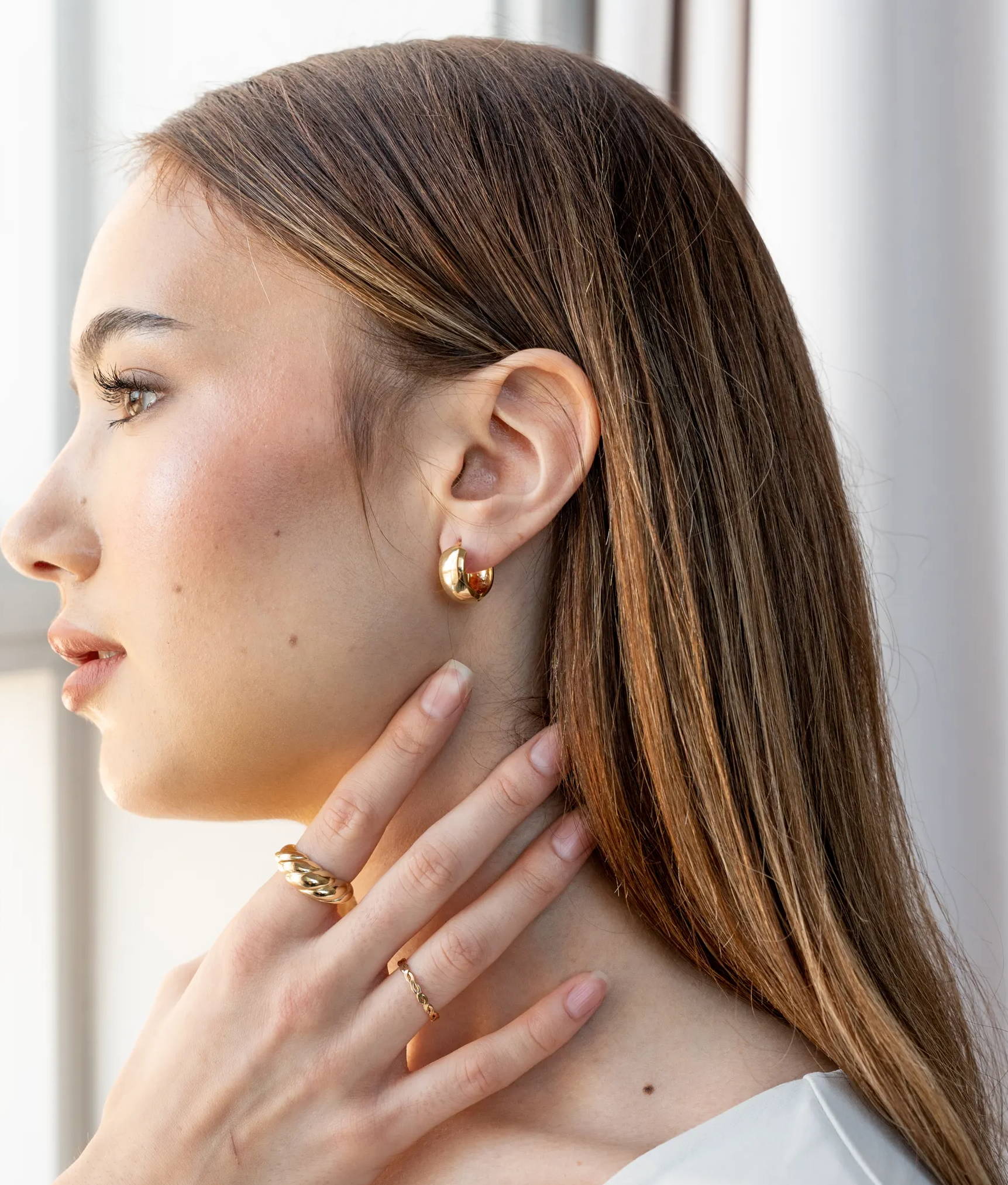 Permanent jewelry, also known as micro-dermal piercings, is another hot trend in 2023. These tiny, flat jewelry pieces are attached to the skin and give the appearance of multiple piercings without the commitment. From stars and arrows to diamonds and hearts, there are a variety of designs to choose from. If you're looking for a subtle way to add some edge to your look, permanent jewelry is the way to go.
Pearls are timeless and elegant, and they're making a comeback in 2023. From classic pearl necklaces to statement earrings and bracelets, there's a pearl piece for everyone. Pearl jewelry is the perfect way to add a touch of sophistication to any outfit, whether it's dressed up or down.
Gemstone bracelets are a beautiful way to add a pop of color to your outfit. With so many different gems to choose from, such as amethyst, tourmaline, and citrine, there is a gemstone bracelet for every occasion. Gemstone bracelets can be worn alone or stacked for a bolder look.
Ocean Jasper is my personal fav! It's a unique and stunning gemstone that always manages to capture my attention. With its vibrant colors and mesmerizing patterns, it's easy to see why this stone has become one of my favorites. The stone is often characterized by its circular patterns that resemble ripples in water, with colors ranging from deep greens to soft pinks and blues. The mix of earthy greens and oceanic blues is what sets this stone apart and makes it so special. It's the perfect symbol of balance and harmony, making it the ideal gemstone for anyone looking for peace and tranquility in their life. Whether worn as a piece of jewelry or used as a decorative element in the home, ocean jasper is sure to bring a touch of natural beauty to any space.
Other jewelry pieces that are trending in 2023 include choker necklaces, layered necklaces, and oversized rings. Choker necklaces are the perfect way to add a touch of edginess to your look, while layered necklaces add a bohemian vibe. Oversized rings are a bold statement piece that can add a touch of glamour to any outfit.
In conclusion, whether you prefer chunky and bold pieces, permanent jewelry, pearl jewelry, gemstone bracelets, or other trendy pieces, there is a jewelry trend for everyone in 2023. So go ahead and experiment with different styles and make a statement with your accessories.
At Gemlet, we offer a wide variety of jewelry to help you stay on trend and make a statement. From chunky and bold pieces to permanent jewelry, pearl jewelry, and gemstone bracelets, we have everything you need to complete your look. Visit us today to see our full selection of jewelry and find the perfect pieces to complete your 2023 wardrobe."
Don't Forget The Most Important Thing!

Keeping your jewelry in tip-top shape is essential to preserving its beauty and shine. Regular cleaning can help remove dirt and grime that can dull the appearance of your jewelry over time. Not only does cleaning keep your jewelry looking great, but it can also help prevent damage to delicate pieces. For more information on how to properly clean your jewelry, be sure to check out our in-depth guide How To Clean Jewelry. There, you'll find everything you need to know about keeping your jewelry sparkling and looking like new. We also have recommendations on how to store your Jewelry with our essential Where To Buy A Jewelry Box Guide.